Large sunny swimming pool
The Hotel Majestic has a huge swimming pool of 100 sqmIt is always sunny and equipped with comfortable sunbeds and umbrellas.
To allow all toddlers to alternate between the beach and the sea, we also have a tub dedicated to them. And for the peace of mind of mums and dads there will also be a experienced lifeguard for the rescue service.
You can relax either in the water with a leisurely swim, or by the poolside indulging in light reading, working on your tan or sipping a refreshing cocktail with friends.
Treat yourself to an inimitable holiday in the name of the relaxation and comfort!
Pool services
Trampoline
Wifi zone
Rescue service
40 sunbathing places
Children's pool 1-4 years with slide
Toys, life jackets and floats for young, less experienced swimmers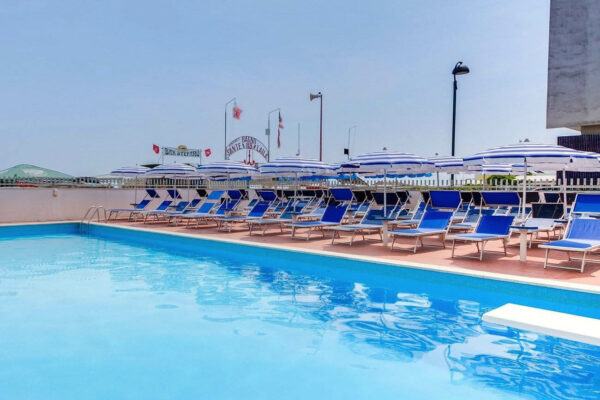 Carefree holidays
Quality, passion and services for your family
The Fornari Family, hoteliers from Romagna for generations, is waiting for you to make your holiday a daydream!